Decreases Ramp Time and Improves Rep Performance with Intuitive Online Training

"We're constantly trying to get a little better every day, every week, every month, so that over time we have built a world-class sales organization."
—Shawn Fowler
VP, Sales Enablement, SalesLoft
As the top sales engagement platform, SalesLoft helps brands understand their customers' needs and respond in meaningful ways. Their holistic approach to the sales lifecycle empowers sales teams to connect with people, solve problems for customers, and move entire organizations forward. 
To put customers first and keep pace with the ever-changing sales industry, SalesLoft needs to move rapidly. The company, which works with more than 2,000 customers and counting, has over 400 teammates across multiple locations around the world. This means that they need to onboard new reps quickly, keep existing sales reps engaged, and enable everyone to build lasting relationships with their customers.

Just a few years ago, the SalesLoft team didn't have much of a training and enablement program in place. "There was nothing formal when I got into sales enablement," recalls Reena Ambai, Sales Enablement Manager at SalesLoft. "And sales enablement as a department was actually very new." 
Reena also notes that the team was continuously hiring new sales reps, so their initial need was to build an onboarding program to support the new headcount. After some research on LMSs, SalesLoft found Lessonly. That's when they realized that they could not only offer the onboarding they were looking for, but so much more.
"We're a fast-growing, mid-stage startup and our salespeople are busy. It's important [for us] to create bite-size content that our team can consistently engage with and process. Lessonly makes that easy."
—Shawn Fowler, VP of Sales Enablement, SalesLoft

Because of the fast-paced sales environment, it was important for SalesLoft to find a solution that would actually be adopted and used by the team. "Sales people are really distracted. There are a lot of different things that's going on in a sales person's daily job. And you need them to get focused on the right things," notes Shawn Fowler, VP of Sales Enablement at SalesLoft. He says the functionality and features to create and share small pieces of content that reps could easily access and complete is extremely beneficial. "Lessonly makes it really easy to create digestible, bite-size content that you can roll out to your team for constant development."
The enablement team created an onboarding program that ramps new hires quickly and features both daily homework assignments and checkpoints for reps 30, 60, and 90 days after the initial onboarding process. They also leverage Lessonly Practice, which gives reps the chance to hone newly learned skills in a safe space and get feedback from their managers.. "In our onboarding program, we cover specific subjects every day," explains Shawn. "But, I want them to have more practice and I want them to have to apply that knowledge. The real test—and what really makes it stick—is getting them to apply their knowledge, and then giving me the opportunity to poke holes in how they apply their knowledge and refine it." 
SDR Trainer, Collin Waldrip, has also experienced the advantages of Lessonly Practice. "So, easily, the biggest benefit and my favorite part about Lessonly right now is the reinforcement of knowledge through the entire organization," he explains. "I actually have grades to associate with what they struggled with and what they did really well with, and I think that's the most powerful part about it."
From an ongoing learning perspective, Lessonly helps the SalesLoft team push out training on a weekly basis. This also helps sales reps zero in on important updates and stay in the know on all things SalesLoft. "We roll out weekly lessons that we send to the reps on a Tuesday, and they come back with it on Monday," Reena explains. "The whole idea is that, as sales enablement, we want to create a little bit of focus when there's a lot of things going around. So, we try to be a filter for the reps, and that's one focal point that we have for them."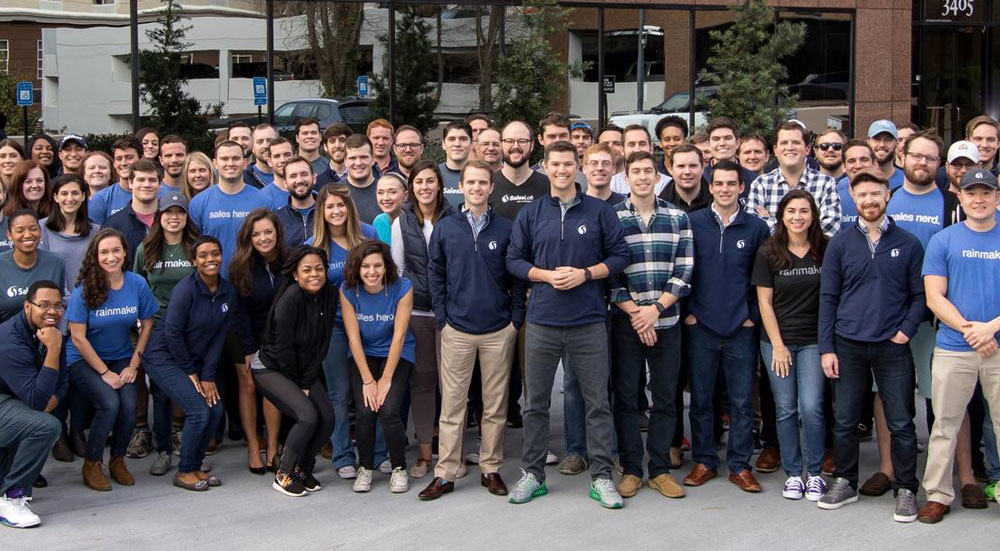 Shawn and the SaleLoft team can't overstate the importance of building a training program that delivers a powerful onboarding experience and encourages existing reps to improve and Do Better Work. "We're a very fast growing mid-stage startup. Our success depends a lot on our ability to get people in seats and to get them as productive as possible. So, getting the hires in the building up to speed and productive is one of my primary points of focus, he explains. "But then when you have our existing reps in our team, we're also constantly trying to improve. We're constantly trying to get a little better every day and every month so that over time we have built a world-class sales organization."
"We move quickly, and we need to make sure that reps understand the baselines and that knowledge is reinforced. Without Lessonly, it would be a lot harder to measure that and tell the rest of business how we're doing."
—Reena Ambai, Sales Enablement Manager, SalesLoft
Shawn is proud of Lessonly's impact on the SalesLoft team, noting, "A lot of sales people see skill development and training outside of their day-to-day job. I think we've done a pretty good job here at SalesLoft of creating the expectation that training and skill development is a fundamental part of your job."
In addition to creating a new and improved culture of learning and development, Reena shares that Lessonly has helped them get training in front of an expanded workforce that now includes remote sales reps. "In terms of ramp time, we have remote reps now, which we didn't have three years ago," she explains. "We have people in different geographies that we didn't have to worry about three years ago. So, Lessonly gives us the ability to get to them faster and on a more ongoing basis, which we wouldn't have before."
SalesLoft has also been able to track rep performance to better identify areas of success and challenges. "For us, Lessonly helps track the progress of getting better at someone's job," notes Collin. "So by taking a value props test or a persona test, we get to see those breadcrumbs of how someone is progressing through their job. It's just now starting to become a weapon for us in being able to identify where people struggle and where people really exceed."
SalesLoft has made tremendous strides in building their sales enablement program from scratch. When Reena reflected on the relationship between Lessonly and SalesLoft, she noted that things seemed different from day one. From initial conversations with account executive, Lauren, to the ongoing discussions with their customer experience manager, Kelsey, the partnership has been great. "They're always responsive to anything that we have, which is what makes us happy customers," she explains.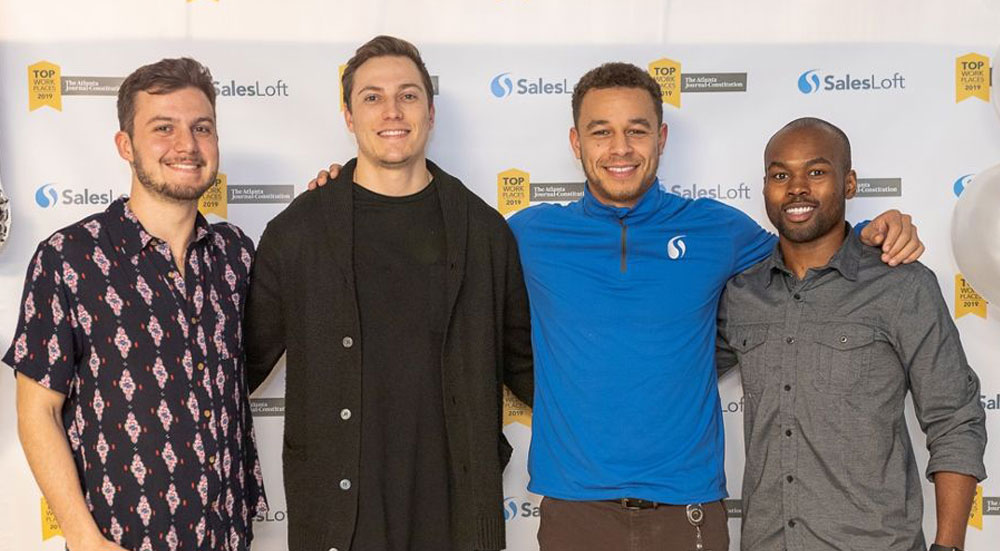 Shawn shared the same sentiment as Reena. "Our sales rep did an incredible job during the sales process," he concludes. "I got to meet other people at the organization, and we just felt that Lessonly, as a company, was a good fit for us and that we'd be supported. It's been about two years now, and we still feel that way."